Have you finished shuffling your cards by now? We have been shuffling long enough and are now ready to reveal our Talent Cards for the DreamHack HCT Grand Prix in Austin!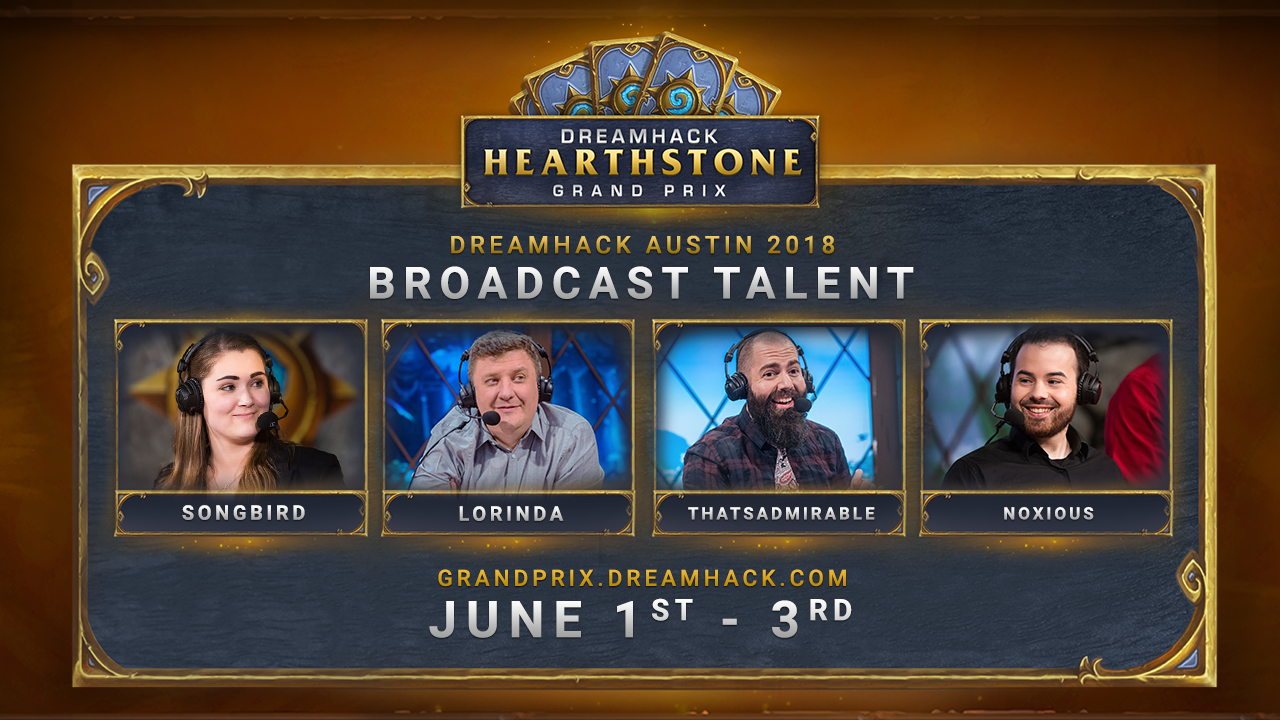 Cora "Songbird"Georgiou

Neil "Lorinda" Bond

NathanThatsAdmirable Zamora

Kacem "Noxious" Khilaji
STAY UPDATED
Follow our social media channels on Twitter and Facebook. If you have any questions, feel free to contact us on Hearthstone@DreamHack.com and to be part of the conversation use the hashtag #DHGP.